By pet lovers, for pet lovers,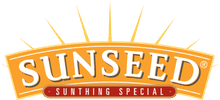 Paws & Fins Pet Shop is proud to carry Sunseed in Bainbridge Island, Washington. Founded in 1981 ""by pet lovers, for pet lovers,"" the story of Sunseed is the result of 35 years of innovation, quality, and a deep love for animal companions.<br>
With a dedication to improving the health and well-being of small animal and pet bird products, our company has been a leader in embracing nutritional science, zoology, and new technologies in our formulation and production processes to create better products for pets. Sunseed was the first brand in the pet food industry to use nitrogen gas flushing as a natural preservative and to reduce the risk of insect infestation in pet food and treats, and an early pioneer in introducing retailers to cleaner methods of storing pet food with self-serve bulk food containers.
Your local, independent pet shop, specializing in quality food, treats, and supplies for dogs, cats, small animals, fish, birds and reptiles.