Pet Nutrition Advice for a Healthy Life
Nutrition is the cornerstone for a long and healthy life and we aim to make it easy here at Paws and Fins!
We carry an extensive assortment of excellent brands with varied nutrient profiles to support every pet. Whether it is traditional kibble, limited ingredient diets, canned, freeze-dried or frozen, we stock them all and are thrilled to explore all of the options to find you the perfect diet.
Have a lot of questions?
Your pet have some very specific needs?
Appointments are welcome!
Call and schedule a 30-minute window with one of our highly experienced staff members to really explore all of your food and supplement options and needs. We can get an idea of your concerns and needs and will research and put together a series of options for you before you even arrive. It saves time and overwhelm and ensures that we are able to show you the best options available to you.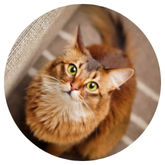 Cat Nutrition
Cat nutrition is closely connected to overall wellness, and a cat's diet can even help improve a variety of issues including common allergies, hyperparathyroidism, and food intolerances. Obesity is also a growing issue and overweight cats are at risk for a whole multitude of problems such as arthritis, diabetes, hypertension, breathing problems, renal disease, heart disease, and a life expectancy lessened by as much as 20%. Kitties are obligate carnivores which means that the best diet for cats is one high in protein and low in carbohydrates. No matter if your cat is dealing with a weight problem or requires a unique diet in conjunction with healthcare maintenance and treatment, our staff will counsel you on the various nutritional options that are available to cat parents. Don't be reluctant to get in touch with us if you have any questions about finding the purrrrrrfect cat diet.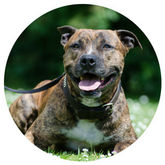 Dog Nutrition
Dog nutritional requirements are ever-changing throughout your pets lifetime. From the nutrient dense puppy needs, to the moderate needs of the average pet, to the high energy foods of the sport dog, to the lower calorie and supportive foods for seniors, we are here to help you find the right food for whatever stage you are in.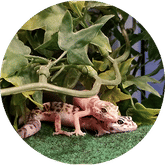 Reptile Nutrition
Reptiles and Amphibians have nutritional requirements all their own. Whether it is the easy-peasy, vegetarian Russian Tortoise, the fickle, omnivorous Box Turtle, the glutinous Corn Snake or the super fussy Ball Python.. we've had them all and we're here to help you.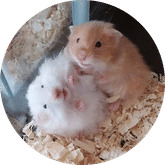 Small Animal Nutrition
Hamsters, gerbils, guinea pigs, rabbits, chinchillas, birds.. They all have a special place in our store and in our hearts. We would love to help you maximize their health and nutrition!
Your local, independent pet shop, specializing in quality food, treats, and supplies for dogs, cats, small animals, fish, birds and reptiles.