The height of health and comfort.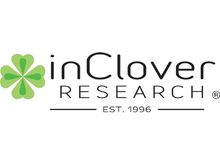 Paws & Fins Pet Shop is proud to carry InClover in Bainbridge Island, Washington. Since 1996, hundreds of thousands of pet parents and veterinarians have trusted the clinical support of InClover's natural pet supplements. Based in Boulder, Colorado, InClover is an independent, woman-owned business run by a team of pet health experts committed to supporting the lifelong well-being of the animals you love.
Hip & Joints Supplements:
Connectin For Dogs: Tablet, Powder, Chew
Connectin For Cats: Crunchy Tablet, Powder
Connectin For Horses: Powder
Your local, independent pet shop, specializing in quality food, treats, and supplies for dogs, cats, small animals, fish, birds and reptiles.