Discover Premier Pet Products Quality, function and value all in one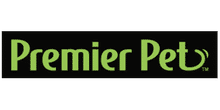 Paws & Fins Pet Shop is proud to carry FroliCat in Bainbridge Island, Washington. For over 10 years, we've been designing exceptional pet products that make life simpler for you and your pet under five trusted brands: Guardian®, FroliCat®, chewzie dog™, Aqua Fountain and Travel Hound. In 2018, we combined all the things you love from those brands into one trusted brand – Premier Pet. Although the name and packaging are new, the quality, great price and superior customer service from a U.S. based Customer Care Center, remain the same. Life with your pet should be simple and affordable. Discover Premier Pet products, where quality, function and value all come together.
Dog Product
Step-In Harness
Multi-Functional Leash 
Wireless Fence 
400 Yard Trainer 
Bark Collar 
Locking Pet Door 
Plastic Pet Door
Cat Product
Premium Crystal Litter 
 Dual-Fresh™ Litter Box System
 Cat Harness & Leash
 50 oz. Pet Fountain
 Plastic Pet Door
 Automatic Multi-Laser Cat Toy
 Fox Den Automatic Cat Toy
Your local, independent pet shop, specializing in quality food, treats, and supplies for dogs, cats, small animals, fish, birds and reptiles.