A Legendary Treat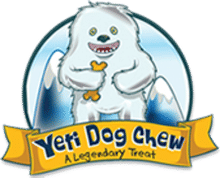 Paws & Fins Pet Shop is proud to carry Yeti Pet Cave in Bainbridge Island, Washington. Your peace of mind is our most important goal. We've listed some of our more common questions asked by folks like you. If you don't find the answer you're seeking here, feel free to contact us today and we'll be happy to answer your questions!
Dog Product
Premium Quality Elk Antler Dog Chews for Sale
Mule Geer Antler Dog Chews - Grade 
Moose Antler Dog Chews
Wholesale Elk Antler Dog Chews
Your local, independent pet shop, specializing in quality food, treats, and supplies for dogs, cats, small animals, fish, birds and reptiles.